Our Services
Traditional Out-of-Home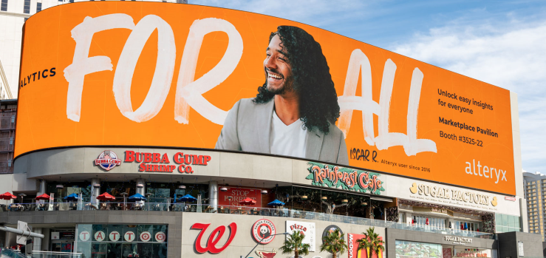 Billboards are tried and true for a reason! One of the oldest forms of advertising is still around today because it continues to be a cost-efficient way to gain attention.
Billboards and beyond
When you think of out-of-home advertising, billboards are probably the first thing that comes to mind. The humble billboard is a tried and true method of advertising. Billboards are attention-grabbing, highly visible, and an extremely cost-effective way of reaching consumers and creatively conveying your brand's message.
While these behemoth structures are certainly still a tried and true method of advertising, there are many other large format options to choose from. Wallscapes, murals, and spectaculars can take your campaign to the next level, sometimes blurring the line between advertising and art.
Static & Digital Billboards
Rotary & Permanent Bulletins
Posters & Junior Posters
Trivisions
Wallscapes
Spectaculars