Our Services
Experiential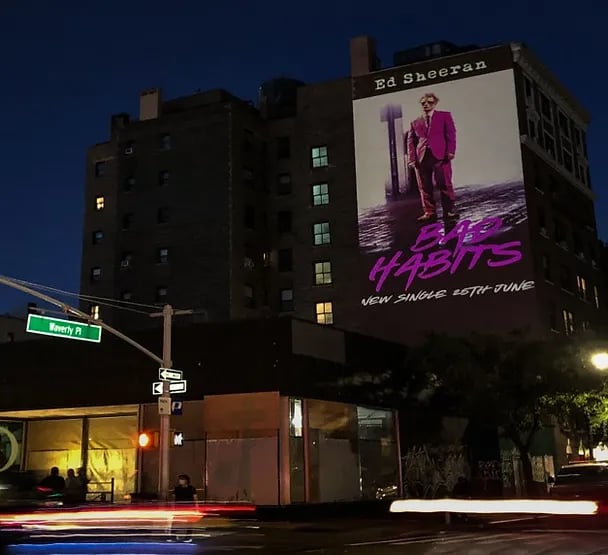 Immerse yourself in a world of possibilities with our experiential marketing approach. Engage with customers IRL and turn your everyday customer into your biggest brand advocate.
Discover award-winning experiential marketing that creates unforgettable memories
From large exhibitions to nimble guerrilla campaigns, Wilkins Experiential is your one-stop shop for all things experiential. We are an award-winning team of out-of-home and experiential experts that can help brands meaningfully connect with their customers. ​
Experiential marketing is a wonderful complement to other out-of-home tactics or can stand independently as its own campaign. We can plan experiential campaigns around existing events, proximity to a location, specific consumer demographic targets, or even by a desired market.
When done right, experiential marketing can leave a lasting memorable impression ​on a consumer and even create an emotional connection. Brands can create experiences that are tailored to the interests and preferences of their audience, creating a sense of relevance and authenticity. These campaigns also provide an opportunity to actively engage with customers.
Beyond the on-the-ground impact of experiential campaigns, there is also a longer-term benefit of word of mouth, user-generated content, and earned media impressions. When experiential campaigns go well, customers want to share it with the world! What better way to stand out from the competition than to have your customers do the talking for you?
Take a look below to see our most popular experiential activations.
Guerrilla Marketing (projection media, sidewalk graphics, street posters, sand stamps)
Interactive Experiences (brand advocates, street teams, branded food trucks, branded trikes)
Custom Fabrication (oversized props, illuminated signs, portable lenticular displays)
On-The-Go Tactics (digital mobile billboards, ad bikes, ad scooters)
Cutting Edge Technology (VR experiences, augmented reality, 3D projection mapping)
Event Production Services (exhibitions, tradeshows, pop-up events, mall activations)