Our Services
Place Based OOH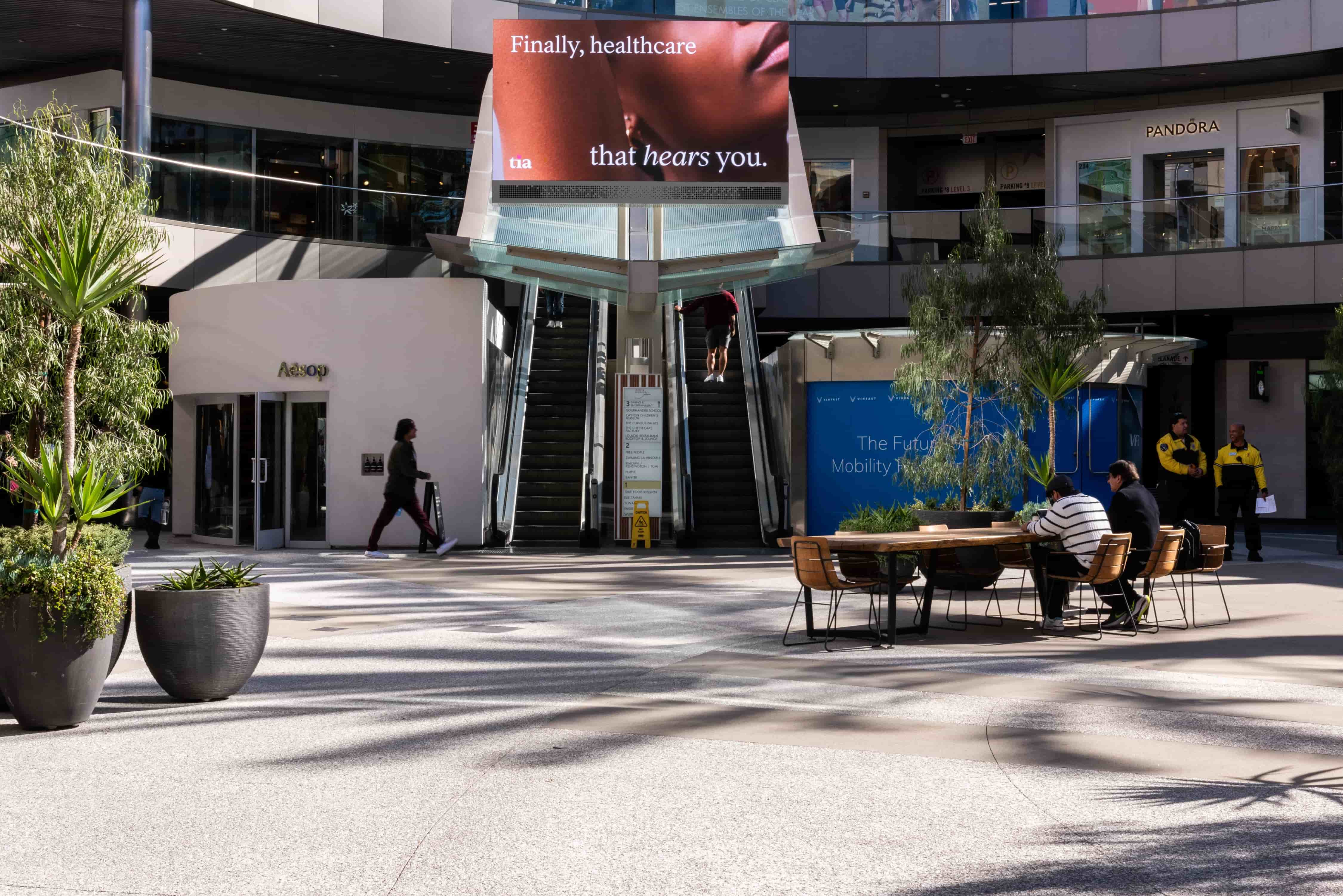 Reach a captive audience in contextually-relevant locations. High dwell times mean your ad gets to really sink in and make an impact.
Be everywhere your customers are
Place-based out-of-home advertising encompasses a wide variety of formats. Wherever people are gathering, there is media that can be leveraged to reach them.​
Some of the most common places where place-based media can be found include airports, convenience stores, gas stations, beauty salons, convention centers, office buildings, college campuses, gyms, doctor's offices, beaches, movie theaters. The list goes on!
Advertising in these types of locations allows for incredible contextual relevance. You can reach consumers when they may be in the exact frame of mind to receive your message and take action.
If you're marketing a new healthy snack about to hit the market, why not consider place-based advertising in gyms? How about a regional bank promoting their student banking options - go to the source on college campuses.
Not only does place-based advertising lend itself to contextual relevance, it also has the benefit of extended dwell time. Consumers often spend a significant amount of time shopping in the grocery store, dining out at a restaurant, or visiting the nail salon. This provides even more opportunity for your message to be seen and absorbed.
Aerial
Airports
Arenas & Stadiums
Beauty Services (hair salons, barbershops, nail salons)
Convention Centers
Elevators
Entertainment (amusement parks, arcades, cinemas, pools, restaurants, bars, nightclubs, ski resorts, swim clubs, etc.)
Gas Stations
Health & Wellness (doctors' offices, pharmacies, urgent care centers, etc.)
Lifestyle (fitness centers, gyms)
Malls
Marine & Beach Retail
School/Campus
Supermarkets & Convenience Stores