Our Work • Pro Bono
One Hundred Black Men of NYC
This campaign took messaging "on the move" with taxi tops running throughout New York City, reaching drivers, riders, and pedestrians.
"Open Every Door"
One Hundred Black Men of New York City (OHBM) was founded in 1963 as a non-profit organization of like-minded leaders who met to advocate for improvement in conditions of their communities. Today, it leverages the collective talents, abilities, and energy of its members and corporate partners for the intellectual development of youth and the economic empowerment of the Black community. ​
The goal of this campaign was to raise awareness for OHBM's essential work. There were two creative concepts:​
"Open Every Door" that focuses on mentorship and economic empowerment ​

"Be 100" that celebrates individualism and the pillars of OHBM
This was a 4-week NYC-based campaign that ran in spring of 2022. It included digital spectacular placements in Times Square and across taxi tops, bus shelters, LinkNYC kiosks, and digital bulletins throughout the city, all donated by Wilkins' wonderful vendor partners including Lamar, Clear Channel, JCDecaux, Branded Cities, Intersection, and Firefly.
Our out-of-home efforts not only helped raise awareness of OHBM but also attract new partners, collaborators and supporters. The campaign was picked up across the news and the campaign drove 54,183,206 impressions, a $200,000 value.
Digital Spectacular Placements in Times Square
Taxi Tops
Bus Shelters
LinkNYC Kiosks
Digital Bulletins
Resulted in over 54 million impressions and additional earned impressions from news outlet pickup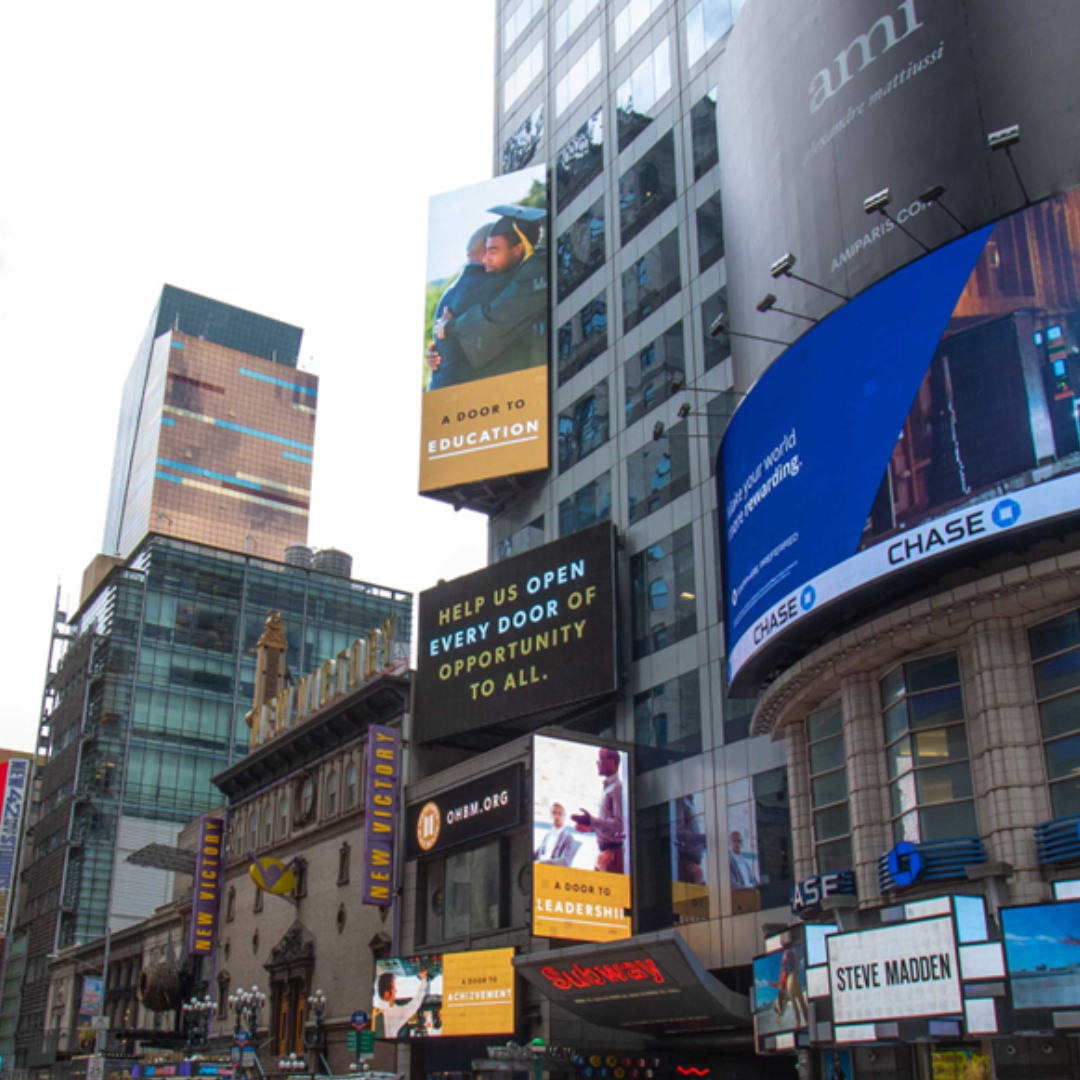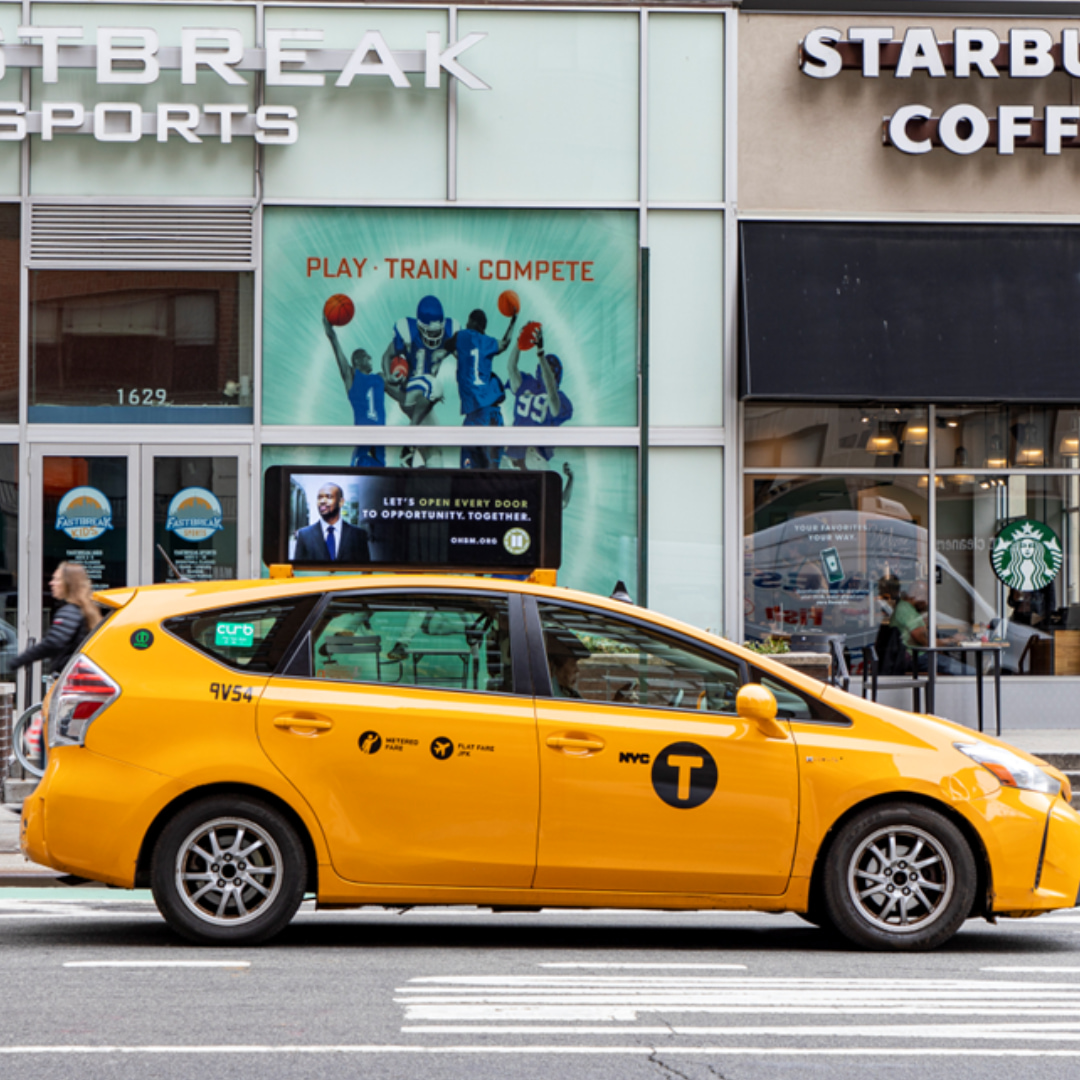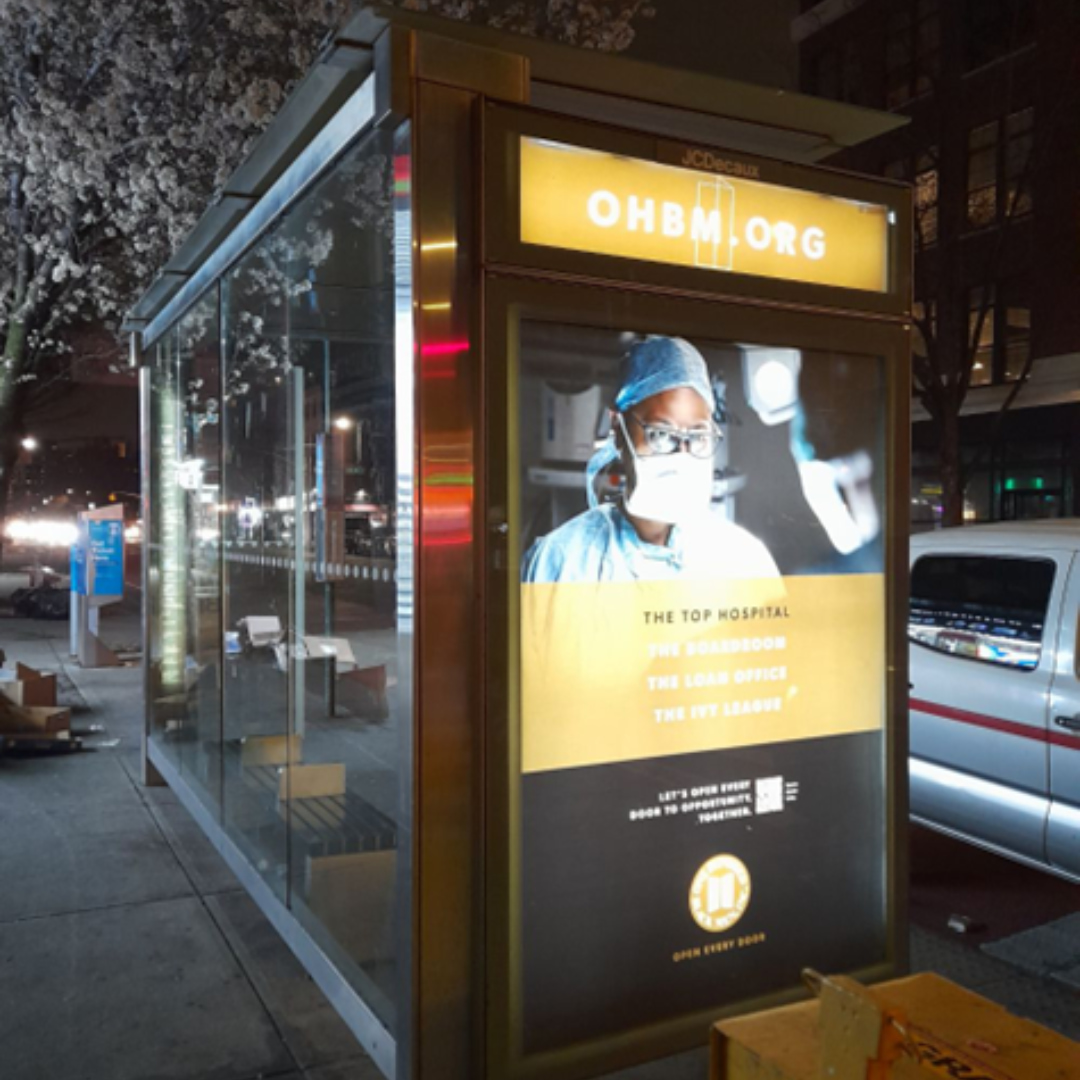 This NYC campaign generated over 54 Million impressions over the course of 4 weeks.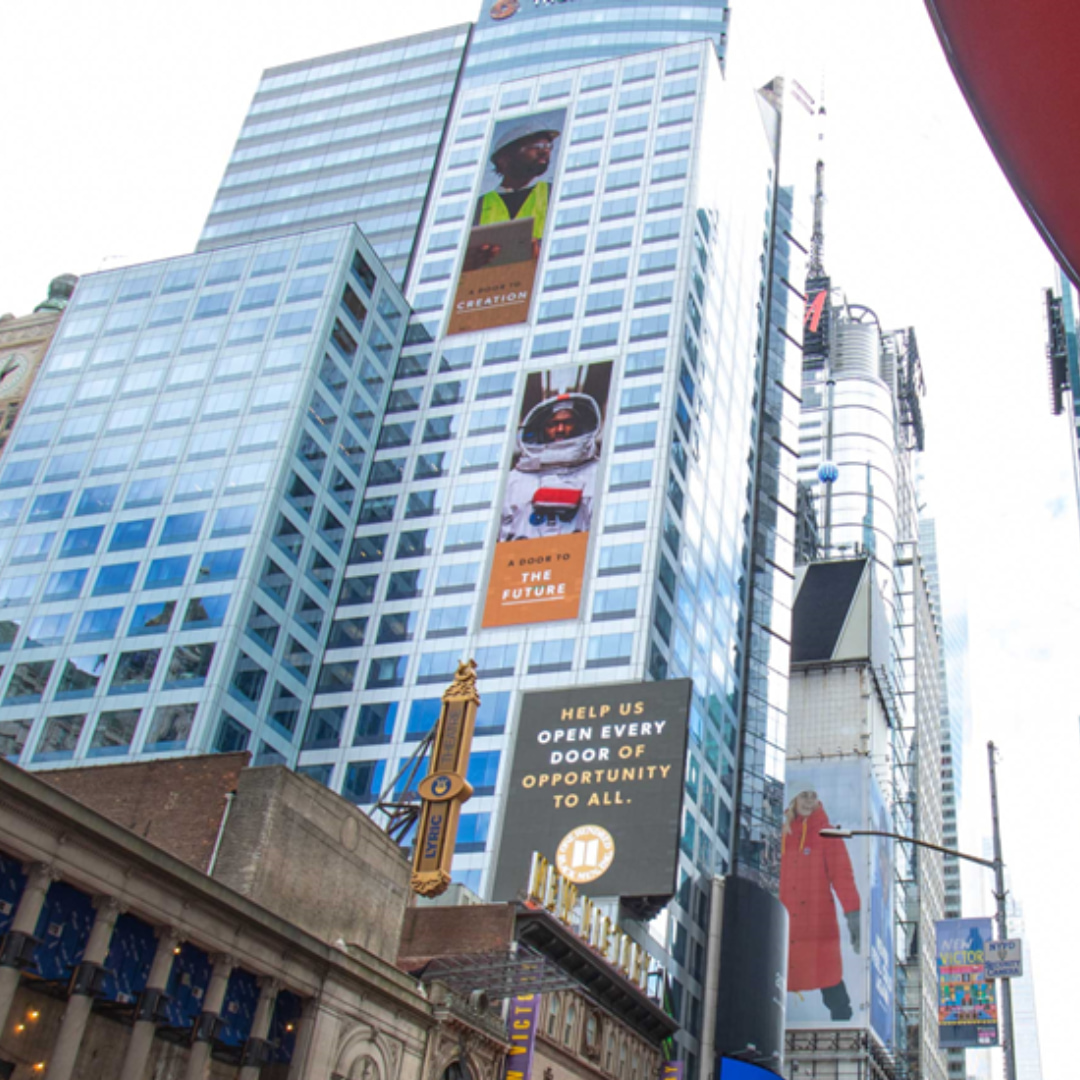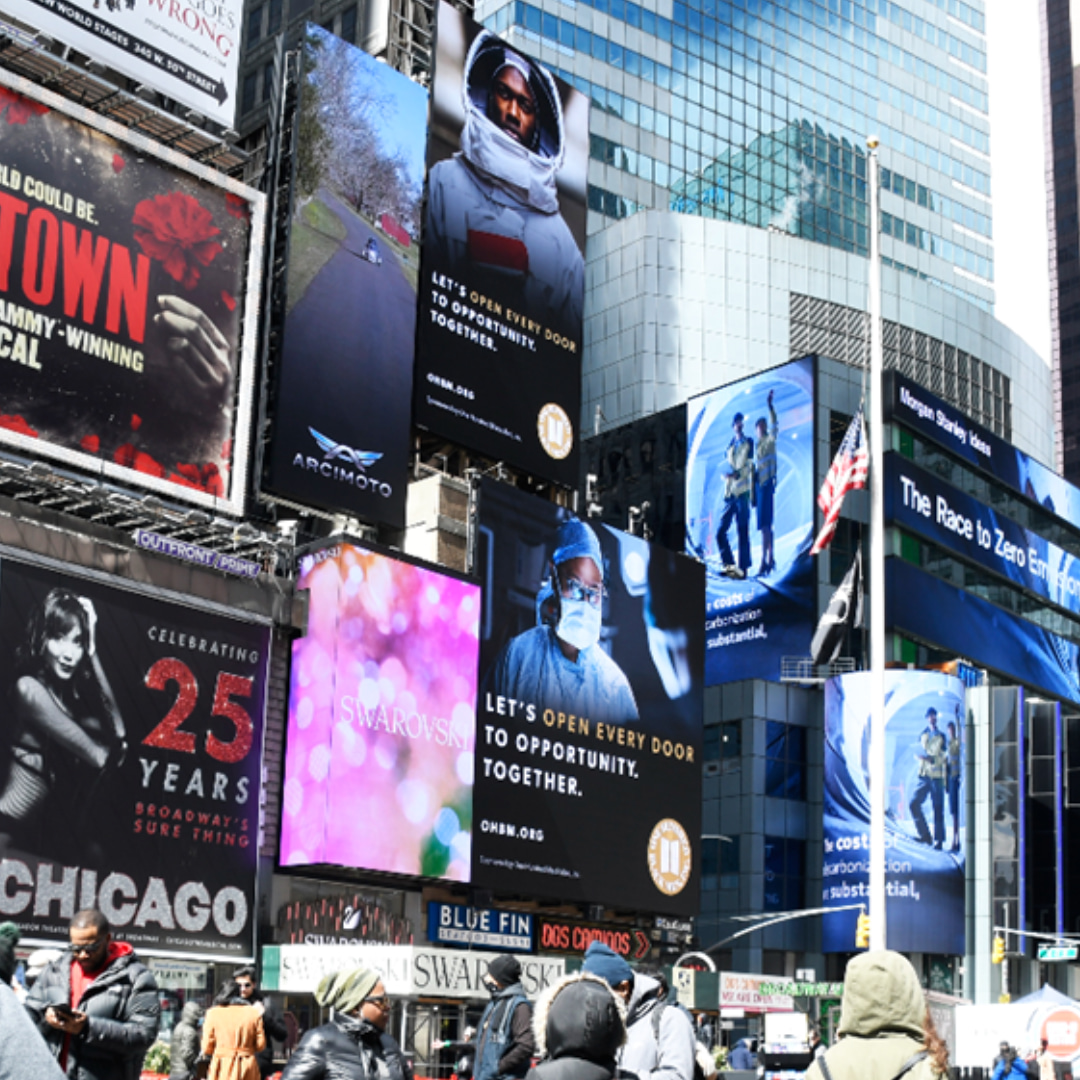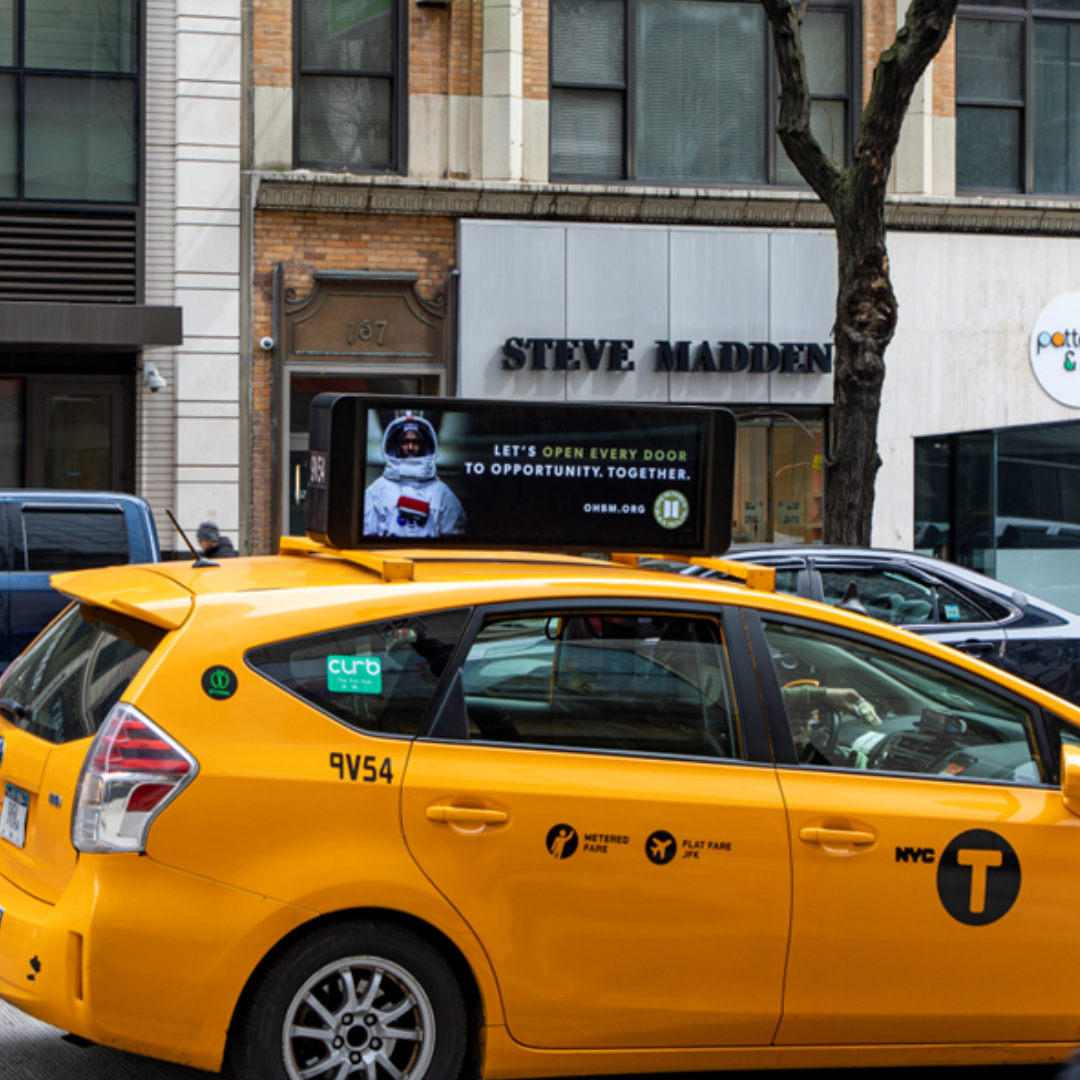 This campaign had a wonderful mix of high-impact media including Times Square placements, taxi tops, and more!